:D Düsseldorf By Night
Visiting a big city at night provides an attraction because the various illuminations make the city appear in "fresh lights".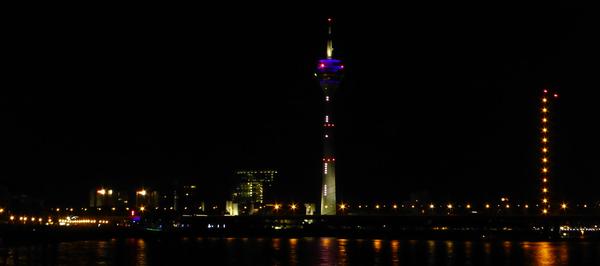 This cache should motivate you to make a walk through Düsseldorf at night. You only need a torch for one non-illuminated object and the final.
The route is approximately 7 km and no round trip! From the final location, you can use public transport to return to the start coordinates (1 transfer) or Düsseldorf main station. You will find a timetable and an overview map in the final.
Speaking of animation: The animated picture shows you where to start your route into the night.
You will find a link to a PDF file with your tasks and additional information about the cache in the geochecker.

GENERAL REMARKS
There is no geocache to find at the listed coordinates. No cache which is part of the :D series requires to trespass rail tracks or highways. Caches located on private property have been placed there with explicit permit of the owner. If a riddle requires visiting third party websites or downloading additional files, we guarantee that at the time of publish, they don't contain any virus or harmful software.