:D Sportstadt Düsseldorf - Olé Düsseldorf!
Sports are an important issue in Düsseldorf. Therefore the City of Düsseldorf features another name since a couple of years: Sportstadt Düsseldorf.
Düsseldorfers are competing in over 300 clubs in various sports. They can use more than 150 sports complexes and almost 240 gymnasiums. But we do not only love to participate in the action ourselves – we also enjoy to be an alert and mindful host for several major sporting events. Among others, we enjoy the METRO Group Marathon, the T³ Triathlon Düsseldorf, PSD Bank Meeting (track and field athletics), the Judo Grand Prix and the Power Horse Cup (tennis). That is just a small choice of sports events all over town throughout the year.
The graph you find below belongs to one well-known Düsseldorf team and therefore gives a hint about the venue. Discover which team is behind this and find the team venue in which the championship games are being played on a regular basis, specifically find Eberhardt.
Eberhardt plays an important role in sports business, but he also locks away the logbook, swag and travel bugs / geocoins from prying muggle eyes. He holds the last hint for access to all of the above treasures. Eberhardt waits patiently in the Western corner of the sought-after venue, roughly 160m in circa 306°. He "wears" a nametag for easy discovery.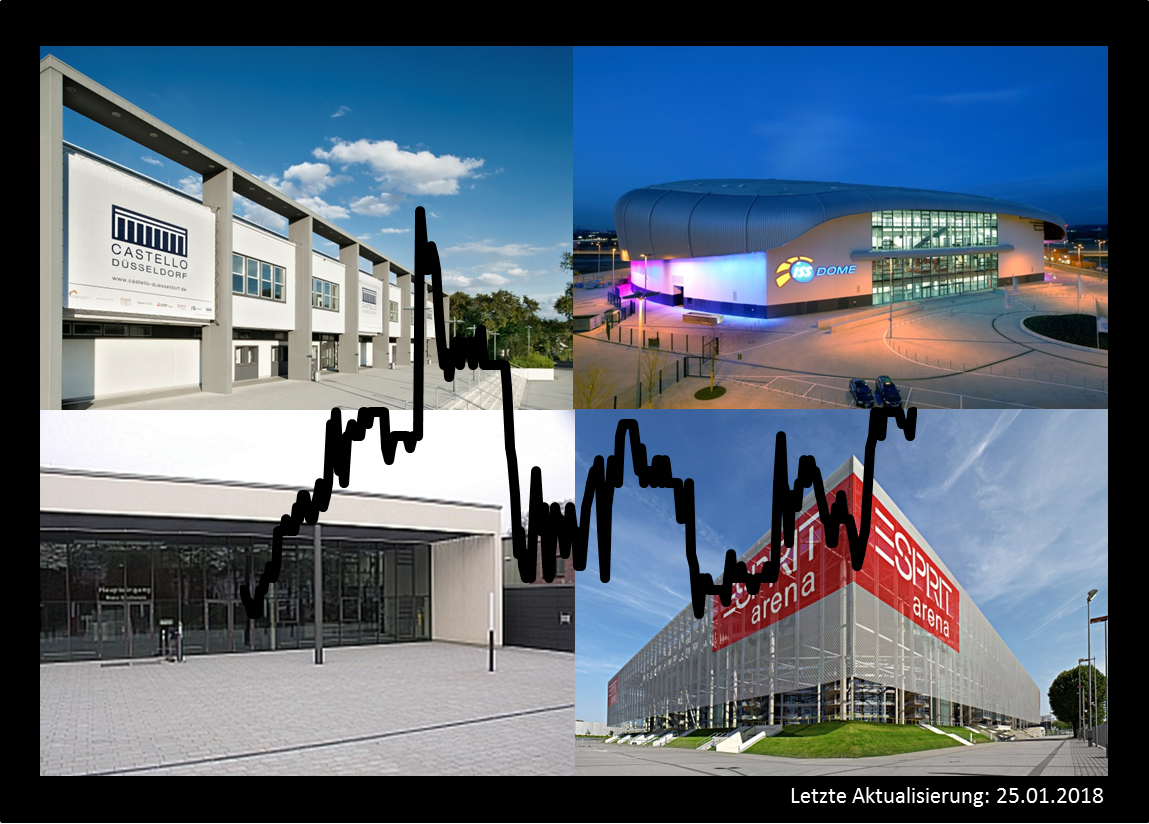 If you have absolutely no clue about the graph, look at the picture for a clue or go to the suggested coordinates (waypoint). You will find another helpful clue about the mystery. The hint is helpful at Ground Zero.
2 final hints: Please behave properly at the final station so that lots of geocachers can enjoy this hiding place for a long time. Please do not visit on days with events taking place at the venue. THANKS!
This cache was hidden with the friendly support of Sportstadt Düsseldorf.
GENERAL REMARKS
There is no geocache to find at the listed coordinates. No cache which is part of the :D series requires to trespass rail tracks or highways. Caches located on private property have been placed there with explicit permit of the owner. If a riddle requires visiting third party websites or downloading additional files, we guarantee that at the time of publish, they don't contain any virus or harmful software.